Hjulmagerfaget genopstår
Wheelwright craft traditions revived in Den gamle By
Christian Rønne Larsen

Johannes Bengtson
Resumé
Through a generous donation from Foreningen PlanDenmark, Den Gamle By is able to train two of its carpenters and the blacksmith in the art of making wheels. The museum has come into contact with a skilled wheelwright, Ivan Bak, who has been willing to pass on his skills to a new generation. This has made it possible for Den Gamle By to further develop its mission to preserve intangible cultural heritage. The craft of making wheels is now almost forgotten, although at Den Gamle By we still have a demand for the old wooden wheels. The craft is a perfect amalgamation of woodworking and metalworking that has great potential for presenting the history of the craft to our visitors.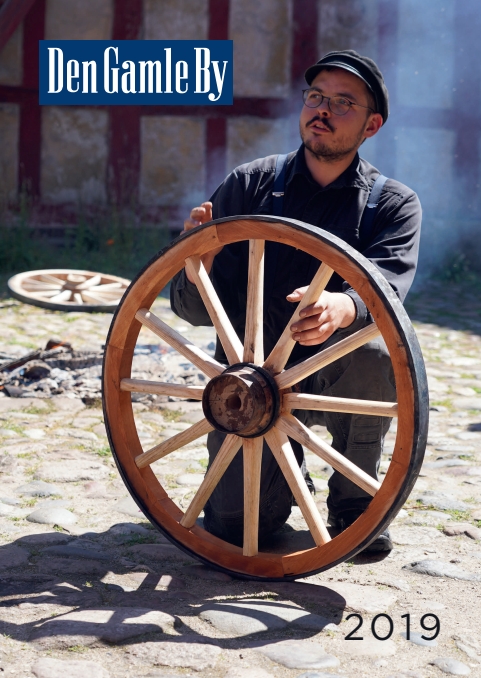 Citation/Eksport
Larsen, C., & Bengtson, J. (2019). Hjulmagerfaget genopstår. Den Gamle By: Danmarks Købstadmuseum (Årbog), 85, 12. Hentet fra https://www.dengamlebyaarbog.dk/article/view/119278
Den Gamle By og forfatterne har ophavsretten til artiklerne i Den Gamle Bys årbøger.