Skæve træstilladser
Resumé
Wooden scaffolding in Den Gamle By
Until the middle of the 20th century scaffolding was made of wood rather than iron and aluminium as we see it today. Trying to maintain the illusion of an old market town, the craftsmen in Den Gamle By have recently started to build scaffolding in wood more and more often.
The primary reason for using wooden scaffolding is the look of historical accuracy, but the craftsmen have been aware of many other great advantages that modern iron scaffolding does not have. For instance, you can customize the wooden scaffolding to a greater extent, which is very convenient in a museum like Den Gamle By, where the houses are all crooked and the streets are bumpy and sometimes narrow.
Another benefit is that these wooden scaffolds show part of the process of how houses were built back in time – a recurring theme we try to bring out in many other exhibitions at the museum. Obviously this insight into process leads to curiosity and interest from many visitors to the museum.
Over the next years we will be building a lot more wooden scaffolding in Den Gamle By, as many of the old houses need restoration. Often the scaffolding will be an invitation to see an interesting building site and perhaps an opportunity for a chat with the craftsmen about the process of building houses as it was done in the past.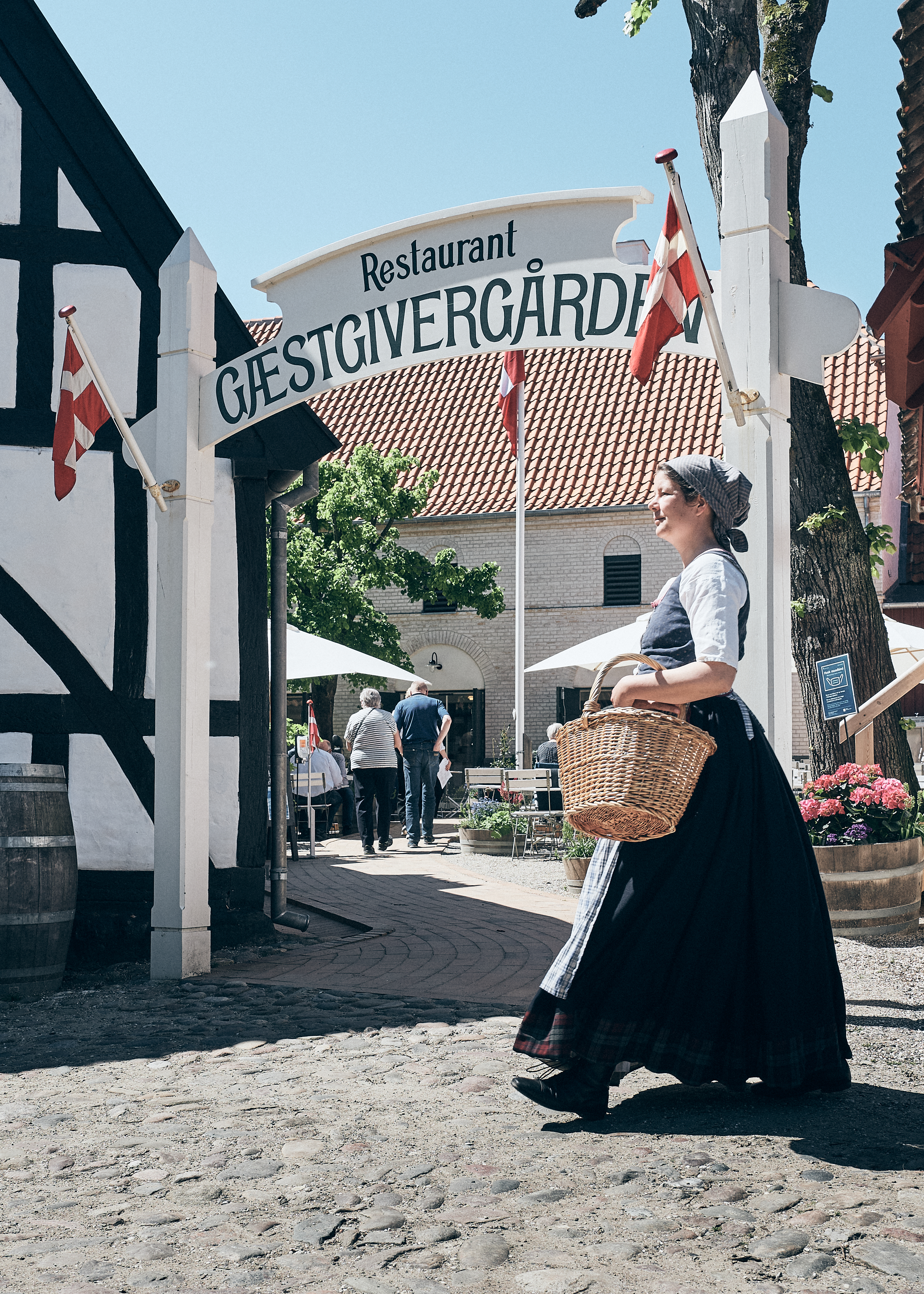 Citation/Eksport
Vinther, R. (2022). Skæve træstilladser. Den Gamle By: Danmarks Købstadmuseum (Årbog), 87(87), 8. Hentet fra https://www.dengamlebyaarbog.dk/article/view/131978
Licens
Den Gamle By og forfatterne har ophavsretten til artiklerne i Den Gamle Bys årbøger.