Gågaden - i krig og kærlighed
Resumé
The pedestrian street
The first pedestrian streets arose in bombed European cities after
World War II. Denmark was given its first permanent pedestrian
steet in 1963 – the street Houmeden in Randers. In the course of the
next 10-15 years many other Danish towns and cities were also given
pedestrian streets – often with paving that was inspired by Houmeden's
black and white slabs. The traders in the first pedestrian
steets were not all full of unmixed enthusiasm. They foresaw falling
turnover when the customers could no longer drive directly to the
shop door. But just the opposite happened. Turnover increased, and
so did the popularity of the pedestrian streets.
In the pedestrian street area of the 1970s in Den Gamle By, Houmeden's
paving has been recreated and supplemented with pennants,
flag garlands and notices from Skive and other towns' pedestrian
streets. Today the automobile-free pedestrian streets are seen
as pleasant places to hang out – something quite different from the
hectic shopping streets of earlier times.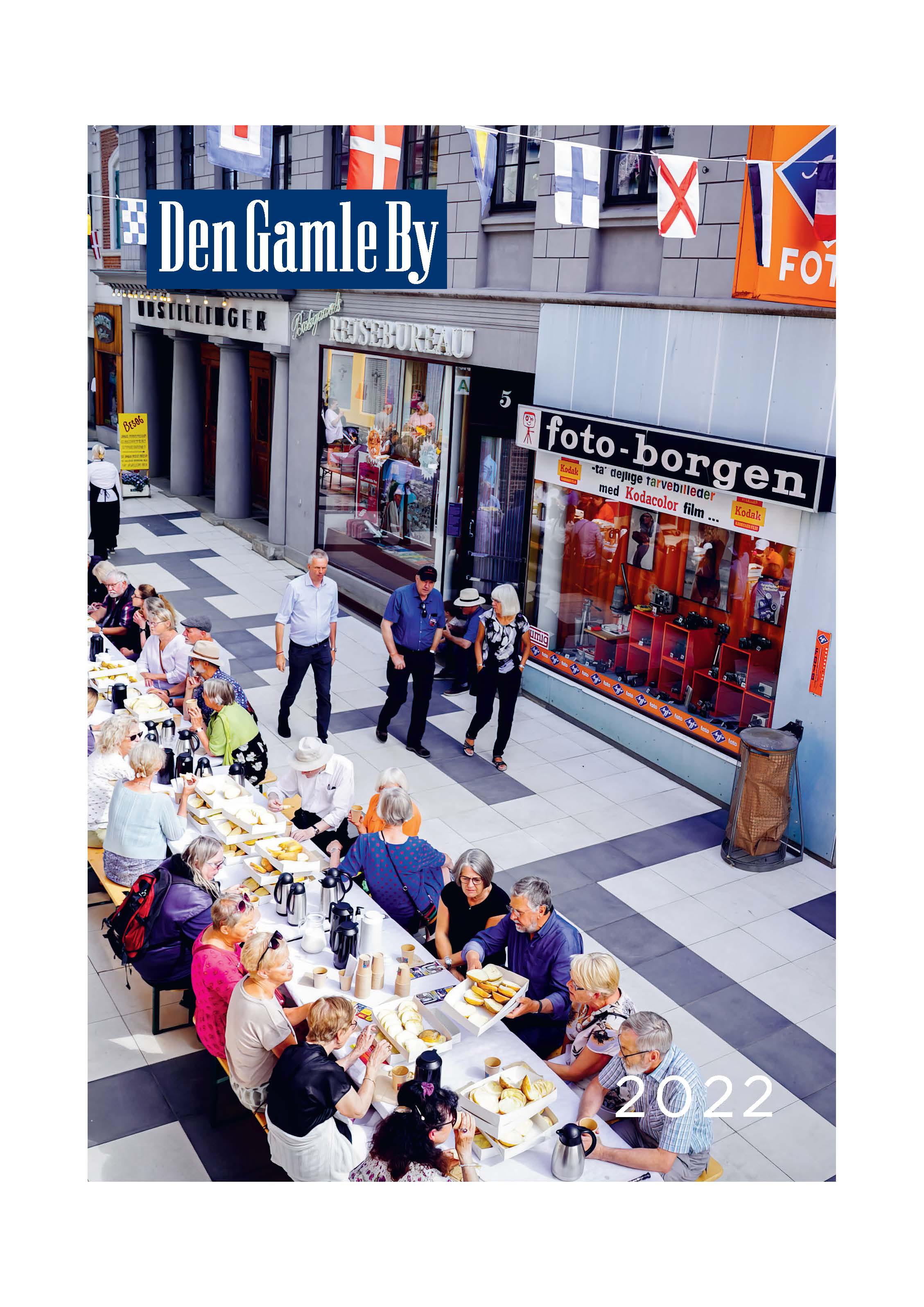 Downloads
Citation/Eksport
Nellemann Nielsen, E., Leth Frandsen, A., & Guldmann Hornstrup, B. (2023). Gågaden - i krig og kærlighed. Den Gamle By: Danmarks Købstadmuseum (Årbog), 88(88), 45–54. Hentet fra https://www.dengamlebyaarbog.dk/article/view/135869
Licens
Den Gamle By og forfatterne har ophavsretten til artiklerne i Den Gamle Bys årbøger.