En farve- og tapethandel bliver til
Nøgleord:
Farve- og tapethandel
Resumé
The paint dealer
The paint dealer's shop 'Sønderbrogades Farve og Tapet' in Den
Gamle By's new pedestrian street has been installed on the ground
floor of Skanderborghuset, which was taken over by Den Gamle By
in 2010. The aim was to keep as much as possible of the original
house and adapt the aesthetic aspects of the paint dealer.
One important element of a Danish paint dealer's shop in the
1970s was the wall paper bar. The paint and wallpaper dealers made
a point of advising their customers on their stylistic desires and
wishes. At Sønderbrogades Farve og Tapet there are wallpapers
from the 1950s until the 1970s – wallpapers that Den Gamle By has
collected over the years. In the shop there are also a large number of
pots of paint. Originally Den Gamle By had collected paint pots from
the 1970s, but they had become too rusty and dented with age, and
the labels were covered with paint. So the museum got help from
the paint firms Dyrup and Sadolin with finding and recreating labels
and mounting them on new paint pots.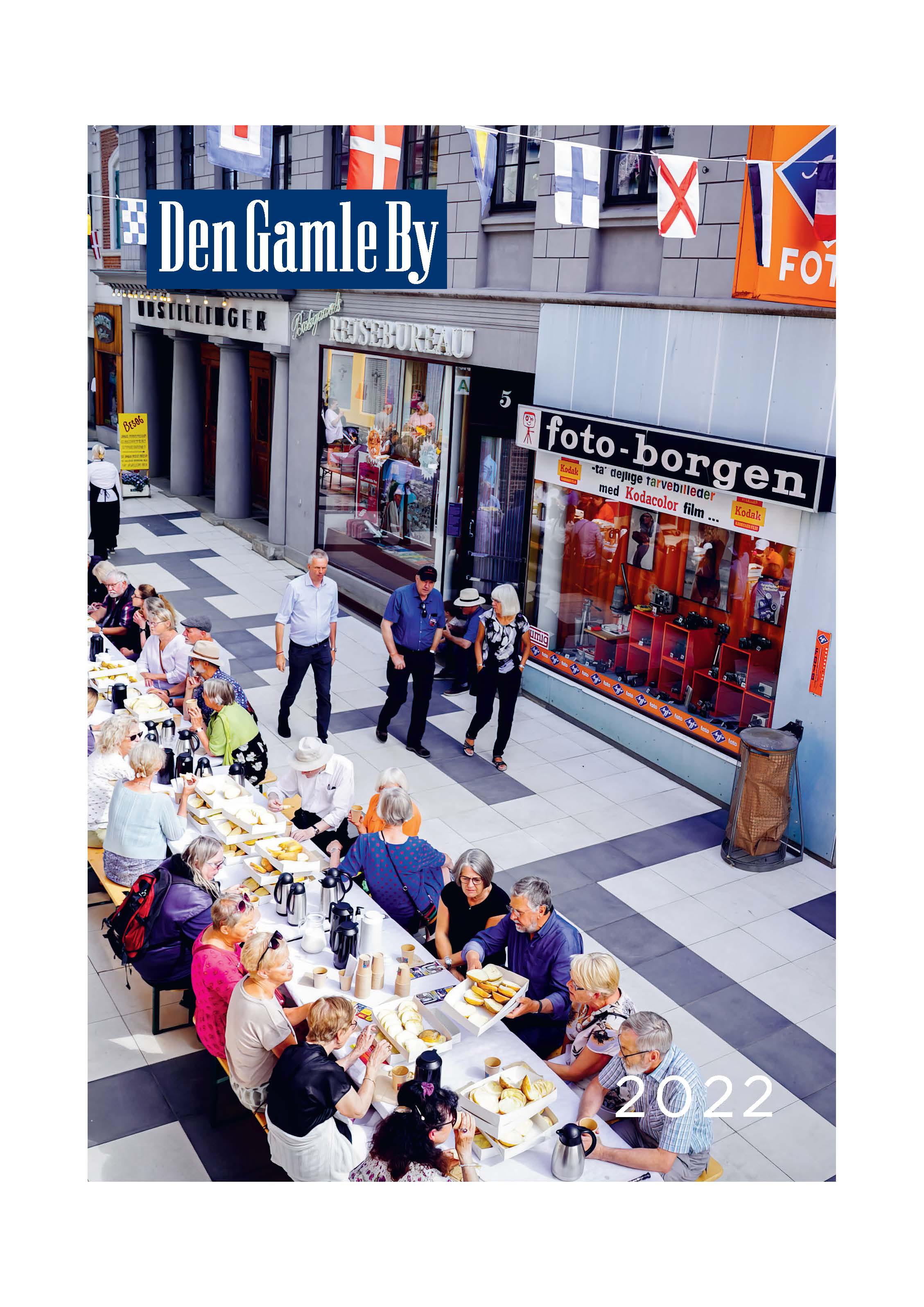 Downloads
Citation/Eksport
Moesgaard Ryde, R., & Ernst Andersen, M. (2023). En farve- og tapethandel bliver til. Den Gamle By: Danmarks Købstadmuseum (Årbog), 88(88), 65–72. Hentet fra https://www.dengamlebyaarbog.dk/article/view/135879
Licens
Den Gamle By og forfatterne har ophavsretten til artiklerne i Den Gamle Bys årbøger.